Customs representation services
Transbull Group, as an authorised economic opertator (AEO), offers consultancy services and customs clearance management for exports and imports in any country of the world, being able to carry out centralised custom clearance, whether in national transport to the Canary Islands, Ceuta or Melilla, or between non-EU countries.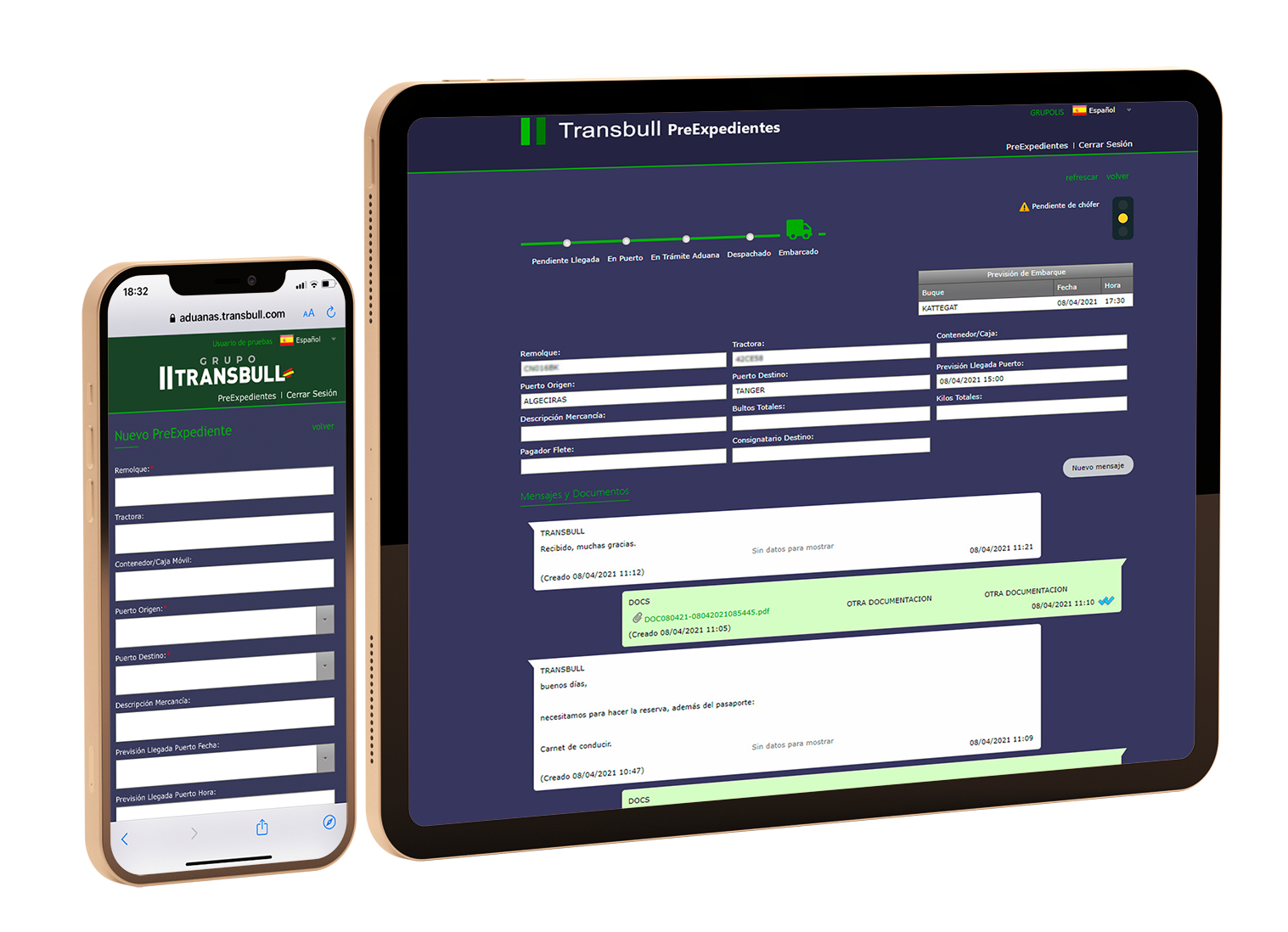 All about import / export
We have computerized procedures connected with Customs for customs Clearance.
Import and export customs Clearance and Transit.
Foreign trade consultancy
Temporary deposit warehouse
Licensed premise for export goods
Defense of customs settlement and disciplinary proceedings
• Attention to inspections of Customs, Foreign Health, Vegetables, Animal services and SOIVRE